Captain's Blog
Critter Notices
Critters Server is Dying has been Replaced
See important details here in my blog. Let me know if you find anything that isn't working right. (Manuscripts are now available for this week, FYI.)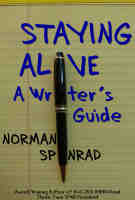 Stayin' Alive
If you want to make a career of SF writing,
STAYING ALIVE - A WRITER'S GUIDE
by three-time SFWA President Norman Spinrad, published by your Critter Captain's
ReAnimus Press
, is an indispensable guide to the inside workings of the SF publishing industry by an expert.
How to Write SF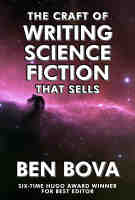 The Craft of Writing Science Fiction that Sells by Ben Bova, best-selling author and six-time Hugo Award winner for Best Editor. (This is one of the books your ol' Critter Captain learned from himself, and I highly recommend it.) (Also via Amazon)
Book Recommendation
THE SIGIL TRILOGY: The universe is dying from within... "Great stuff... Really enjoyed it." — SFWA Grandmaster Michael Moorcock
Announcing ReAnimus Press
If you need help making ebooks from manuscripts or print copies—or finding great stuff to read—look no further! An ebook publisher started by your very own Critter Captain. (And with a 12% Affiliate program.) [More]
~~~
FEATURED BOOK
~~~
Set Your Email Preferences
Since some folks want emailed manuscripts ("mss."), and some don't, and some want emailed critiques, and some don't, and some want a certain mix of genres... there is this page.
There's no need to feel inundated by email from Critters! Set the values below to 0 mss. and no emailed critiques, and you'll get only one small message on Wednesday and one on Saturday, letting you know what's up. Beyond that, you can elect to receive literally dozens of large emails; or somewhere in between.
---
Also! If you changed your email address, you need to send me a new Bio form!