Captain's Blog
Critter Notices
[It's Freebie Friday in the
Critters Store
...]
Critters Server is Dying has been Replaced
See important details here in my blog. Let me know if you find anything that isn't working right. (Manuscripts are now available for this week, FYI.)
How to Write SF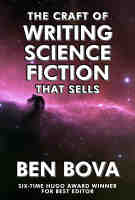 The Craft of Writing Science Fiction that Sells by Ben Bova, best-selling author and six-time Hugo Award winner for Best Editor. (This is one of the books your ol' Critter Captain learned from himself, and I highly recommend it.) (Also via Amazon)
Space Travel for SF Writers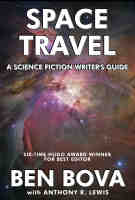 Hot off the presses from ReAnimus Press! Space Travel - A Science Fiction Writer's Guide— An indispensible tool for all SF writers that explains the science you need to help you make your fiction plausible. (Also via Amazon)
Book Recommendation
THE SIGIL TRILOGY: The universe is dying from within... "Great stuff... Really enjoyed it." — SFWA Grandmaster Michael Moorcock
Announcing ReAnimus Press
If you need help making ebooks from manuscripts or print copies—or finding great stuff to read—look no further! An ebook publisher started by your very own Critter Captain. (And with a 12% Affiliate program.) [More]
~~~
FEATURED BOOK
~~~
error_reporting (E_ALL ^ E_NOTICE); if (!$name) { $name="Critters"; $textonly=1; } ?> if (!$newspage) include("/home/httpd/html/users/critters/notices.inc") ?>
Forgot your Critters Password (or User Name)?
Use this page to email yourself your Critters password if you've forgotten it. It also emails your user name for the private area.
(The address you enter must be on the Critters active list. If you've changed your email address, see the change of address page. If you're inactive/amici, then you have no active password and may either reactivate or completely quit.)
A common issue to be aware of if you're having login problems is to be sure the system knows which workshop you're trying to log into. There are over a dozen different workshops for different genres, etc. so be sure to use the "Switch workshop" link at the top of the page to select the workshop you want to sign into.
---
If you don't know what email address you signed up with, but remember either your username or password, visit this page. error_reporting (E_ALL ^ E_NOTICE); ?>